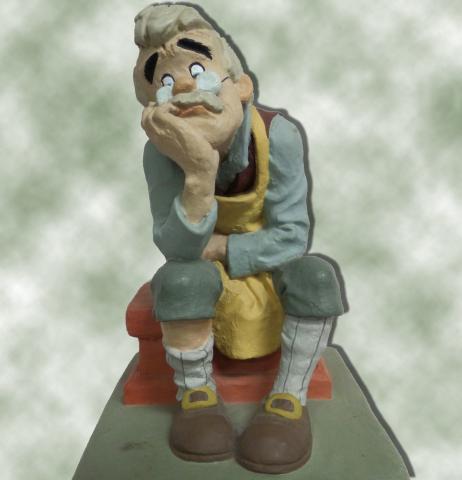 Frequently Asked Questions
Q: What animation art should I collect?
A: We strongly believe that animation art, just like any other art form, should not be purchased for its perceived value or the hope of it increasing in value in the future. Everyone has different favorites or films that have stuck with them throughout their lives. Maybe it is a film from your childhood, a character you have always associated with, or even an animator whose style you enjoy. The important thing is to make your animation collection yours by collecting pieces that you love to look at and would be proud to display on your wall.
Q: Do you draw/paint these?
A: No, we do not create the artwork we are selling. We sell original production artwork that was created in the various animation studios during the production of cartoons. Some pieces may include reproduced copy backgrounds that are complimentary to improve the visual appeal of a piece, but the artwork that is being sold is the original production art from the studios. We also occasionally present art shows that showcase new original artwork created by animators, illustrators, designers, and fine artists, but this artwork is clearly promoted as newly created artwork.
Q: When do you get in new artwork?
A: We get in new art ALL OF THE TIME! We never know when new art will walk through our doors, so be sure to sign up as a member to ensure you get all of our new release and event emails!
Q: I have animation art, do you buy it too?
A: Yes, we do our best to acquire the most diverse collection we can possibly offer. To do so, we are constantly searching for artwork. If you have any kind of animation related artwork that you are interested in selling or trading, we would love to hear from you. We will do our best to buy it or trade it from you, and if we cannot, we will try to give you other suggestions on where to take it.
Q: Do you ship all over the world?
A: Van Eaton Galleries is happy to assist collectors from all over the world. We currently use DHL to ship packages internationally to ensure fast and reliable service. The shipping fee that is quoted at the time of purchase does not include any additional fees. International orders may be subject to customs, importation, and tax fees based upon the recipient's location. These fees are the responsibility of the recipient and are not included in the quoted shipping fees on the recipient's order. Any packages that are returned as unclaimed will require additional postage fees. Any orders that are cancelled after a package has been shipped and returned will be eligible for store credit for the purchase price, not including shipping fees.
Common Animation Terms
Animation Background: A painting or other artwork over which a series of animated cels are photographed to create a scene in an animated film.
Animation Cel: A transparent sheet on which objects are drawn or painted for traditional, hand-drawn animation.
Clean-Up Drawing: A traced image of a rough drawing, usually done by an animator's assistant either by retracing a rough sketch on a new sheet or by
drawing directly over the rough sketch.
Color Model Cel: A cel that is often recreated from a production cel to either test character colors or to help keep colors looking consistent.
Concept Art: All pre-production artwork created before the actual animation begins. This includes: storyboarding, character design, and inspirational sketches.
Giclée: A modern printing process which uses precision nozzles to spray millions of microscopic droplets of ink per second on to fine art paper. This archival process captures the subtle nuances of the original artwork.
Hand-Painted Limited Edition: A cel that is created using the same techniques as production cels, with the lines either hand-inked or Xeroxed. The reverse side of the cel is hand-painted. These cels were not used in a production.
Layout Drawing: A detailed pencil drawing used as a reference for the background painter, or a rough pencil drawing showing camera moves and positions of characters in a specific scene.
Lithograph: A printing process called lithography where the images are transferred to paper one color at a time.
Model Sheets: Reference guides for animators that are used during production to ensure the consistency of the drawings. These can refer to the original hand-drawn sheets, but are more often the studio-reproduced variety which were handed out to animators working on the production.
Rough Sketch: A preliminary drawing, usually done by an animator for a single frame of animation.
Sericel: A limited edition cel that is made with a silk-screening process on a cel layer. These cels were not used in a production.
Storyboard Drawing: A series of illustrations or images displayed in sequence for the purpose of planning an animated scene.
Title Card: An image created to be held at the beginning of a cartoon. These pieces depict the title of the production. The methods used to create Title Cards can vary.